Welcome to Your Student Dashboard
When you log into the SHSATAcademy online course program, you will have access to a wealth of value-added information.
Track Your Lesson Progress in Math & ELA
Your progress through each stage of math & ELA courses is available once you log in.

Track Your Exam Results in Math & ELA
Your performance on every exam is displayed in color coded graphs to help you quickly review your test results from among dozens of SHSAT exams.

Identify the Gaps in Your Performance for Math & ELA
From your very first diagnostic exam, we begin tracking your performance by category & difficulty for every one of the thousands of questions among dozens of exams and exercises. Every exam is a diagnostic exam with SHSATAcademy. Not even the most qualified, expensive tutor can keep up with this level of detail.

Drill Down Into the Details
Filter the exam results relevant to you, and then drill down into the details of every question on the exam.

Quickly Identify Your Mistakes
Filter questions by difficulty, topic category, or mark to get to the heart of what you need to work on. Then drill down further to more details for each question.

Review the answer explanations and link directly to related lessons & exercises to learn more about any topics you do not yet understand.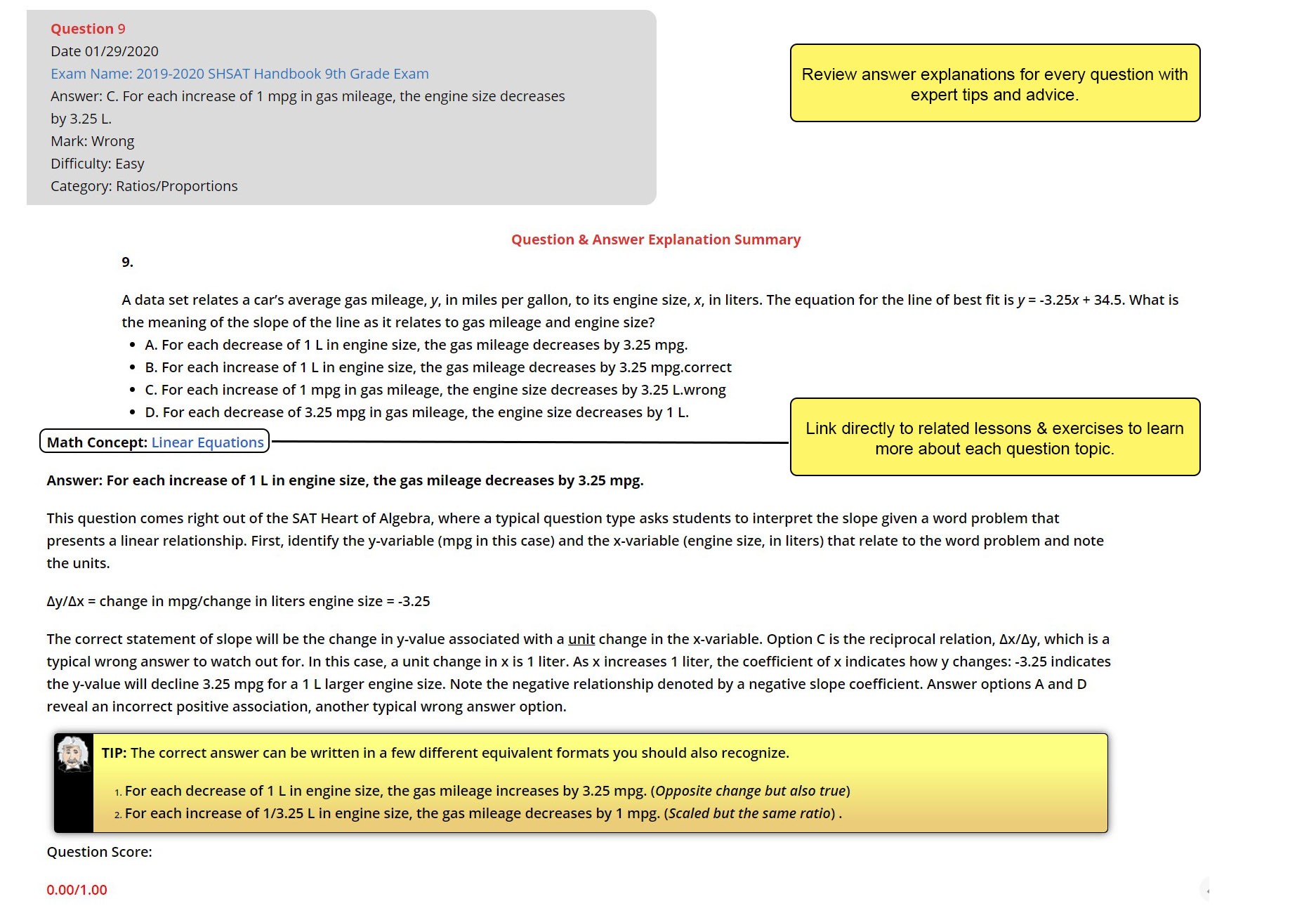 From Questions to Related Lessons & Exercises
…at the click of a button. Easily analyze your weaknesses and improve your results with SHSATAcademy.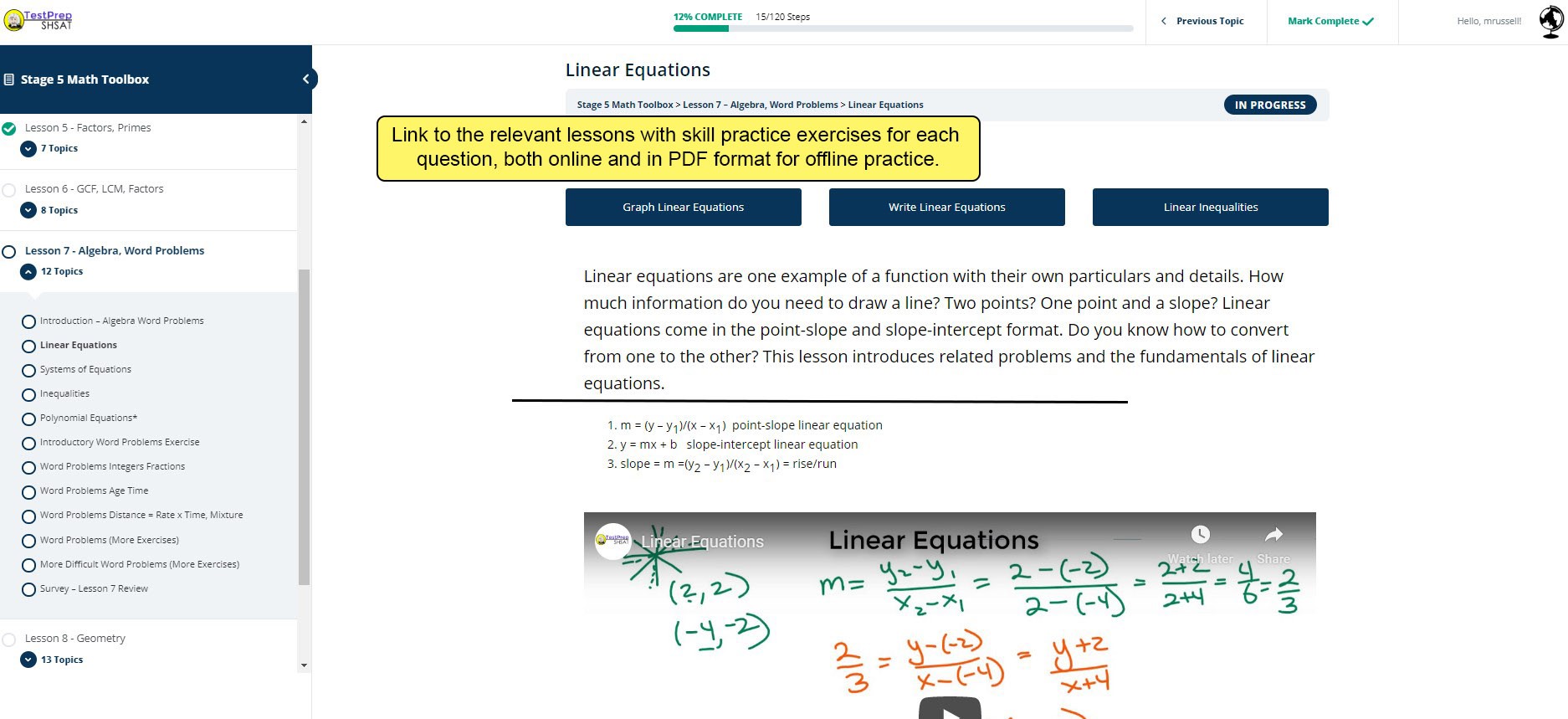 All This & More For Only $59.99 annual, $39.99 semi-annual, or $24.99 monthly subscription packages!
Other online SHSAT course programs fall short in capability and cost as much as $499—approximately 10 times the cost of SHSATAcademy!
Get Smart. Subscribe today. 
And Don't Forget to Check Out Our Live Class Tutoring Options.