About Us:
Join the thousands who have accessed quality, affordable SHSAT, Regents, and SAT test preparation.
About Us
Designed as an affordable, flexible platform to provide quality test preparation, TestPrepSHSAT has helped thousands of students prepare for the SHSAT exam since 2014. Our original mission was to reach out to any student anywhere in NYC, many of which cannot afford or do not have easy access to quality test preparation. We helped launch the largest free SHSAT test preparation platform and have expanded to provide complete courses including tutoring for the SHSAT, Regents exams, and the SAT. Let us help you get ready.
Our Program
We offer the most extensive online and offline resources for the SHSAT to help both the student who needs to build their fundamentals from the ground up as well as the experienced test taker who is more proficient with the exam content. Each will benefit from our SHSATAcademy courses, which range from the do it yourself option for self-starters to our guided programs where we help structure and monitor your course progress up to tutoring classes for those who need the extra attention. One size does not fit all, and we seek to offer our clients a range of options that meet their needs and budget as they prepare for the SHSAT and beyond.
Our Instructors
You will be paired with an instructor that has extensive experience teaching the SHSAT and other standardized exams. A typical profile includes an individual who has been educated at an Ivy League or equivalent university, in some cases is a New York native who themselves took the SHSAT exam, and quite often is a perfect scorer on standardized exams like the SAT.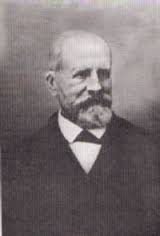 President's Letter
Photo: Richard Baxter Foster
This course is dedicated to that modern, handsome, well-shaven gentleman in the picture. No, that is not our President – not really. Richard Baxter Foster is a late relative and, much to my chagrin, I could never sport a beard and mustache with quite the same demeanor nor muster the same energy as he did. Richard Baxter Foster was abolitionist, soldier, teacher, Ivy League graduate, minister, frontiersman and the inspiration for this course. As a volunteer in the 62nd U.S. Colored Infantry Regiment since its formation in 1863, he spent many days and evenings teaching soldiers in his unit who typically did not have access to education before the war nor likely would afterward. The troops believed in Richard, and they valued education highly enough to pitch in $5,000 of their hard earned savings (a fortune to the men at the time) to help Richard Baxter Foster start Lincoln Institute – the first African American college in the United States today known as Lincoln University. We too started with $5,000 provided from students or their parents in this case – our early adopters. Richard Baxter Foster made it his mission to provide equal education opportunities to all and, in a small way, we hope to continue his mission today in NYC. 
Getting started is easy. Click Get Started below and choose your desired service. In order of price, the tiers of service are as follows:
SHSAT

Academy

Subscription (a few dollars monthly) – Access to hundreds of interactive lessons, thousands of practice problems, and several real SHSAT exams.  Includes a full course program to follow. It is like getting several books in one plus unique features to help you track and improve your scores.
Small Group Tutoring (Check for seasonal course prices) – Attend regularly scheduled online classes with less than a dozen students and live instructors for the SHSAT, Regents, or SAT exams. This option provides the greatest personal attention short of one on one tutoring, which is also available.
One on One Tutoring (Under $75 hourly – prices based on availability) – One on one tutoring is available at highly competitive rates.
Text Us below with any questions you have. We are always happy to help get you started on your path to success. Group inquiries are also welcome if you wish to arrange a meeting in the New York City area. 

When to Begin
Many parents understandably want to know when to begin preparation. The time needed to successfully prepare for the SHSAT varies widely from student to student. Students who have had advanced honors courses can get ready in weeks with regular practice (you have probably heard some students say they just needed to take a few practice exams and they were ready) while others, who need to build on their fundamentals, will require months and potentially a year or more preparation time. As a rule, if you have not had algebra or geometry classes in school or will be taking those courses in the same fall semester as your exam, you will want to start early. Also, if you did not score at least one level 4 or better on the most recent state math and ELA exams, you likely should plan for a longer preparation program. Our SHSATAcademy online course and the related Learning Advantage program are specifically designed to provide proven, affordable options for longer-term preparation not only for the SHSAT, but for future SAT exams also. If you are coming to us relatively late, do not panic. Your work will be cut out for you, but tutoring would be an effective option.