SHSAT REFLECTION (Drill Down to All Question Details)
Drill Down – All Rapid Drills Questions: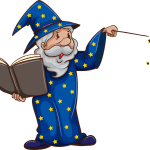 Every question, every answer explanation, every everything underlying the category drill reports can be found below. Filter and sort the category drills only data as you choose. Click any row to drill down into more details. Want to see all your mistakes in reading or a particular topic in grammar? You are in the right place. We have you covered.
| Date | exam_id | Exam Name | examcategory | Question | Answer | Difficulty | Question Category | Correct | snapshot | Passage Type | Fiction | Title | Charts | Bold Sections | question_score |
| --- | --- | --- | --- | --- | --- | --- | --- | --- | --- | --- | --- | --- | --- | --- | --- |
| Date | exam_id | Exam Name | examcategory | Question | Answer | Difficulty | Question Category | Correct | snapshot | Passage Type | Fiction | Title | Charts | Bold Sections | question_score |