Our commitment to you: 
Admissions Guarantee
We are so confident our SHSAT curriculum will help you that we provide a guarantee to any students who complete our course. Take the SHSAT exam. If you do not gain admission to any specialized high school, we will refund all online course fees and 50% of any tutoring course that starts after 7/1/2019. Others talk about their success or years of experience.
We stand behind it.
The 2020-2021 SHSATAcademy Online
An extraordinary SHSAT test prep option for less than one hour with a tutor.
Chances are students in your school are already accessing the most powerful SHSAT training platform. Why not you?
Beyond SHSATAcademy with thousands of problems and hundreds of lessons and tips, students who require more personal attention and training can access affordable tutoring options in a virtual classroom environment with experienced instructors. Our best clients are smart consumers who know they have options other than paying up to $5,000 for test prep. Our SHSAT 2020 classes begin from March through October at affordable rates. Summer classes available for June & July.
Welcome to the SHSAT NYC Adventure.
Bienvenido
Learn the SHSAT while venturing throughout NYC.
Can you find the best pizza in the five boroughs?
Join us for fun and adventure...and SHSAT training of course!
The 2020 SHSATAcademy is unlike anything else.
And it is better than ever! The SHSATAcademy® online platform offers the most extensive resource for SHSAT practice material, including thousands of questions and over one dozen complete practice exams with official examples. Even more importantly, SHSATAcademy® is designed to help you better track and learn from your mistakes. The real learning occurs after you take the practice exam—not just when you get your score. Moreover, our courses are structured as adventure courses to make SHSAT prep fun—at least as much as possible. At only a few dollars monthly, the interactive self-study platform is accessible to most any student, anywhere, and it includes our admission guarantee.
Want to take a peek inside?
Log in to the demo user dashboard.
Username: DemoUser Password: SHSAT (case sensitive)
We could tell you how we capture your results by category and difficulty, drill down to the details of each problem, and link to related lessons and practice problems.
But that wouldn't be enough! Try the demo user access to see how it works.
Our tutoring success rates are among the highest in the industry. If you feel your child needs extra attention and a regular schedule, then look no further than our virtual classroom tutoring programs. These small group classes (<10 students) run twice per week for 90 minutes and are taught by experienced SHSAT instructors. Our goal is to get your child ready for success as affordably and time effectively as possible. 
Enroll in spring classes risk-free at the affordable rate of $100 monthly until June. It is our attempt to stimulate your chances for SHSAT success. Courses run through the October exam dates and new classes start every month. It is a great way to get extensive training to ace your 2020-2021 SHSAT exam. Don't wait until the summer or fall. Too often we hear parents say, "I only wish I had found you sooner." 
Traditional group tutoring program with regularly scheduled classes 2-3 times per week. Our virtual small group classes provide students and parents flexibility, ease of access, and among the highest admission rates for any tutor in NYC. That's right! Your virtual class will be taught by experienced SAT and SHSAT instructors who themselves are 99th percentile scorers from top universities like Harvard or M.I.T. As always, we provide risk free cancellation and, now, our admission guarantee too. 
If you want "one on one" tutoring, we can help for a small fraction of the cost. Our hourly rates can be as low as $50 depending on availability. For more details, feel free to contact us by phone or text at 917-789-8834 today. 
SHSAT ELA more important than ever!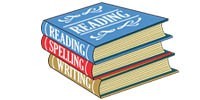 More of our students gained admission to Stuyvesant this past year based on excellent ELA scores than ever before. Why? How? More prep books and resources focus on math, even now. Our subscribers historically spend more time on math, even now. That approach to SHSAT prep is a mistake. The new SHSAT exam is different than the old exam, and it requires a new approach to prep. 
The elimination of certain verbal exam sections and the introduction of new reading topics like edit-revise passages and fiction including literature and poetry have fundamentally changed the ELA exam. The change is dramatic and has enormous consequences to prep, yet most SHSAT prep resources are still math-centric and most students and parents still operate with the same "old school" mindset. 
The ELA exam provides a core strategic opportunity to differentiate yourself on the SHSAT and failure to adjust to the new ELA may even lead to failure. Our results this year demonstrate the need to correctly digest the new strategies for what has fundamentally become a more challenging reading exam. Success is not determined by mastery of theorems and repetition of exams in the same way students prep for math. Reading success is driven by your understanding of the exam design rather than your knowledge of theorems. Unfortunately, there are few resources for SHSAT reading prep and even fewer that are excellent or not based on the "old school" verbal exam strategies.
We focus on a holistic approach to teaching the reading exam, perfected over years by our experienced 99th percentile college admission exam instructors. There is little way for parents to differentiate between one reading prep course versus another. The courses or prep materials that worked a couple years ago are, in many respects, garbage today. Chances are the

more expensive

course is

not

the the best quality option today. The "old school" techniques are analogous to building part of a house. Our goal is to teach students about the architecture and framework of the house, so they can better identify how different techniques, including many new approaches, fit into the overall picture while they build the entire house. We were one of the first to revamp our platform to take advantage of the new ELA exam, and our results demonstrate the value of our efforts. Let us help you.